Local Licencees Scoop Top Award for Cask Ale Quality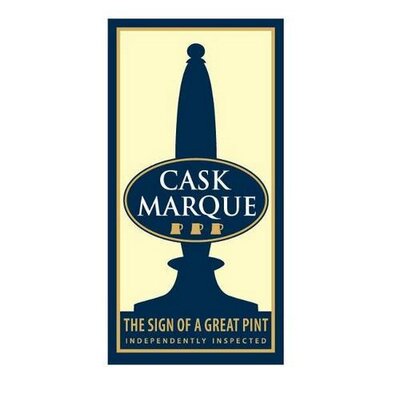 The licensees of the popular Hand & Crown pub are celebrating this week after scooping a prestigious award for the quality of their beer with a perfect pass score.
Matthew Hall and Darren Grover, who own and run the Hand & Crown in High Wych, have been awarded the Cask Marque accreditation for serving the perfect pint of cask conditioned ale.
Darren Grover says "We are delighted to receive the Cask Mark Award which recognises the quality of our real ale and the hard work of our fabulous team to ensure our customers enjoy the best possible quality of beer.
"With the recent significant investment in our pub we look forward to continuing to serve top quality fresh made food accompanied by award winning beer!"
Backed by 50 of the country's leading brewers and pub companies, Cask Marque accreditation is only awarded to licensees whose ale passes a series of rigorous independent quality audits of both the beer and the cellar standards.
Since its foundation in 1998, Cask Marque has inspected over 750,000 pints of beer and accredited over 10,000 of the country's 40,000 pubs estimated to serve cask conditioned ales.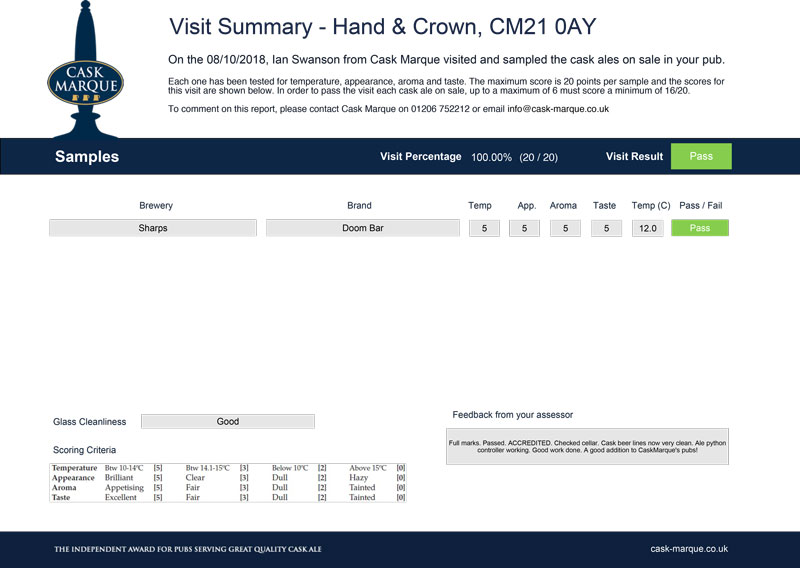 Local Licencees Scoop Top Award for Cask Ale Quality