Within High Wych ecclesiastical parish, but also within the civic borders of Sawbridgeworth stands the Hand & Crown.
Legend has it that it is the oldest Inn in Hertfordshire. The site of The Hand & Crown points to falconry being practised. Pockets of land around Sawbridgeworth including Pishobury and the Manor of Groves were donated by King Henry VIII to his then wife Anne Boleyn and Henry was an avid Falconer.
Sadly, there is no actual documentary proof of this to be found in the archives. Neither Chauncy's three volume history of Hertfordshire of 1720 nor of Edward Cussans' similar tones of 1870 mention the place by name.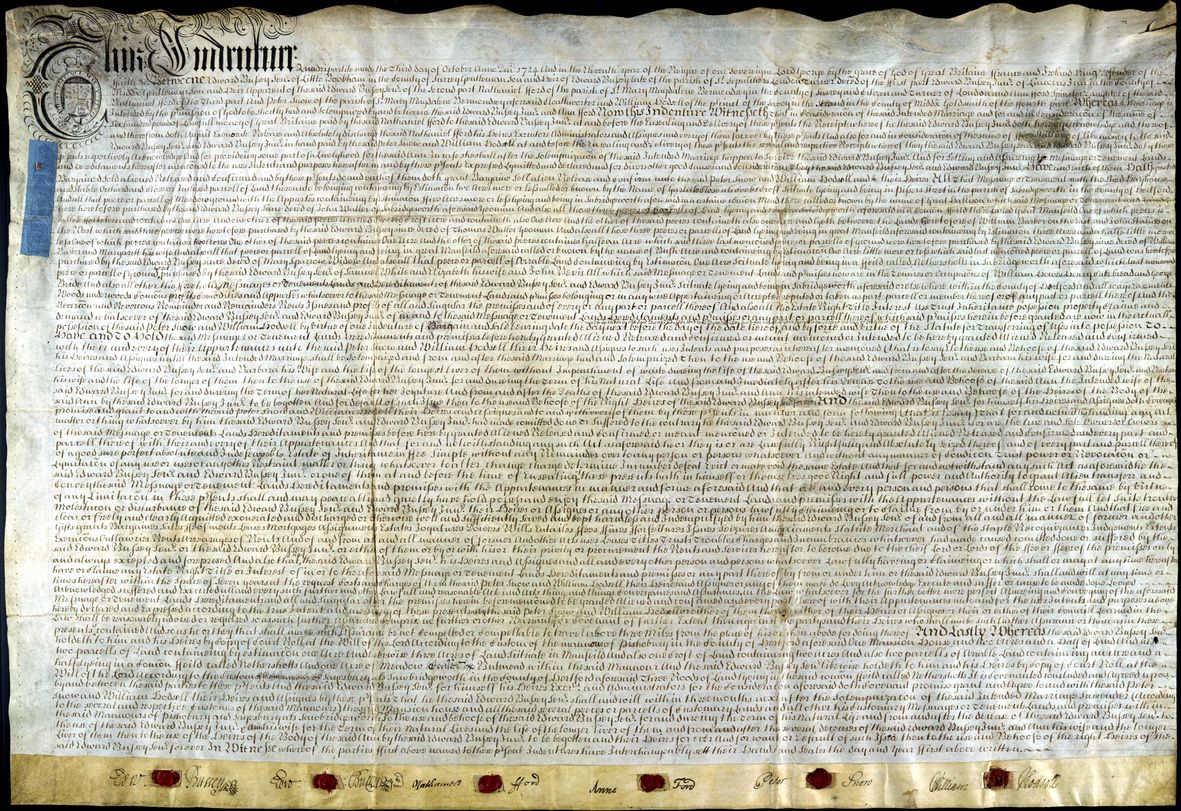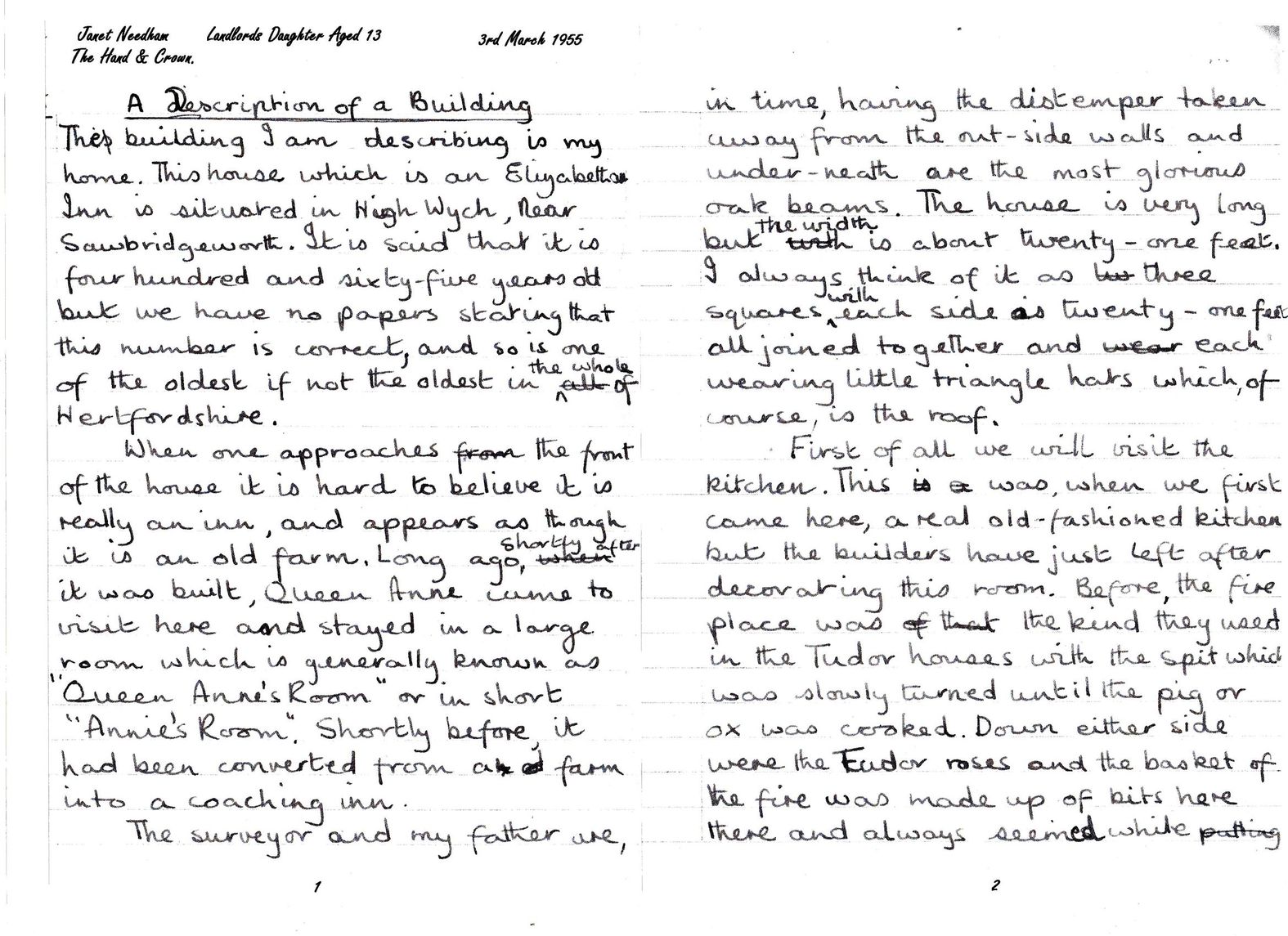 Two more recent books, a royal commission report on the historical monuments of Hertfordshire from 1911 and Page's Victorian County History for Herts, published one year later confirm The Hand & Crown as having built in the 1500's.
Recently an interesting document was found, an essay written in 1955 by Janet Needham, the 13 year old daughter of the then landlord Percy Needham. It provided a valuable insight. (A transcript).
A Description of a Building

This building I am describing is my home.  This house which is an Elizabethan Inn is situation in High Wych, near Sawbridgeworth.  It is said that it is four hundred and sixty-five years old but we have no papers stating that this number is correct, and so is one of the oldest if not the oldest in the whole of Hertfordshire.

When one approaches the front of the house it is hard to believe it is really an inn, and appears as though it is an old farm.  Long ago, shortly after it was built, Queen Anne came to visit here and stayed in a large room which is generally known as 'Queen Anne's Room' or in short 'Annie's Room'.  Shortly before, it had been connected from a farm into a coaching inn.

The surveyor and my father are, in time, having the distemper taken away from the out-side walls and under-neath are the most glorious oak beams.  The house is very long but the width is about twenty-one feet.  I always think of it as three squares with each side as twenty-one feet all joined together and each wearing little triangle hats which, of course, is the roof.

First of all we will visit the kitchen.  This was, when we first came here, a real old-fashioned kitchen but the builders have just left after decorating this room.  Before, the fire place was the kind they used in the Tudor houses with the spit which was slowly turned until the Pig or Ox was cooked.  Down either side were the Tudor roses and the basket of the fire was made up of bits here there and always seemed while…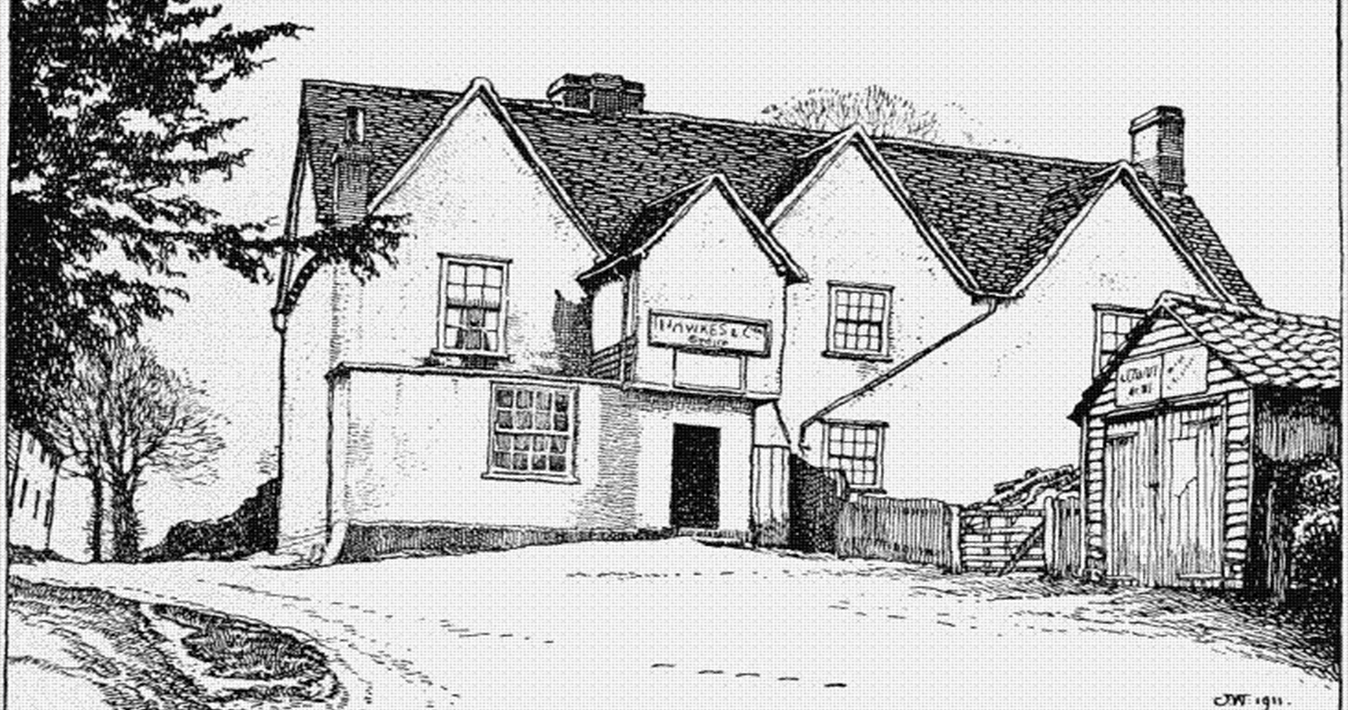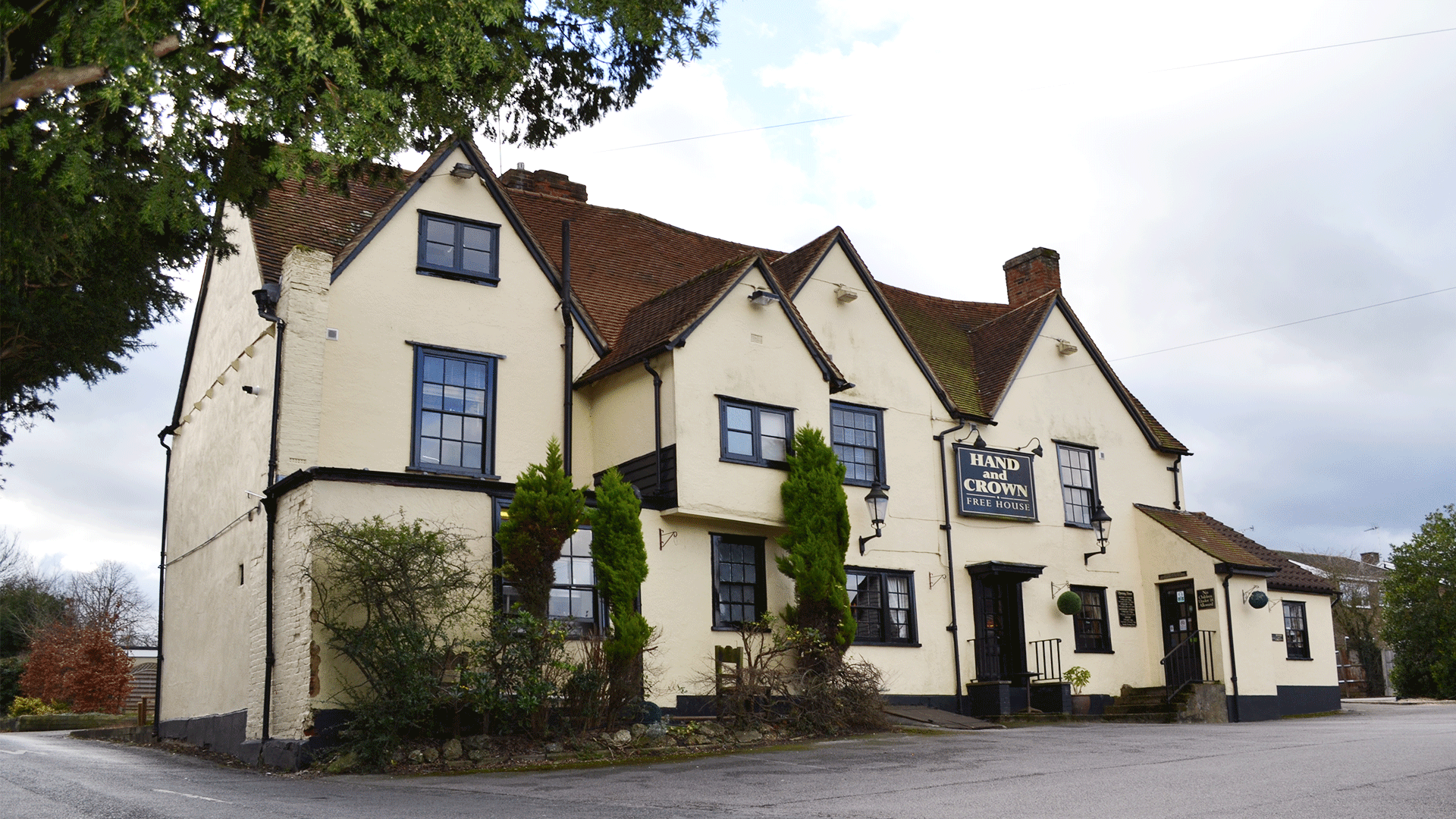 If you would like to find out more about The Hand & Crown's inhabitants and history please visit www.vandebilt.co.uk a historical website all about High Wych.